Ocean Freight
With our concentration on import services we have carved a niche in the trade and appointed experienced and knowledgeable Procurement and Product Teams to manage our service offerings.
Forwarding of Import / Export, LCL, FCL, LCL-Consolidation and break-bulk cargo to and from all major ports in the world.
Air Freight
We are working with variety of airlines providing air freight services all over the world at competitive prices.
Daily consolidation, pick-up and delivery service to and from all major cities throughout the World.
Transloading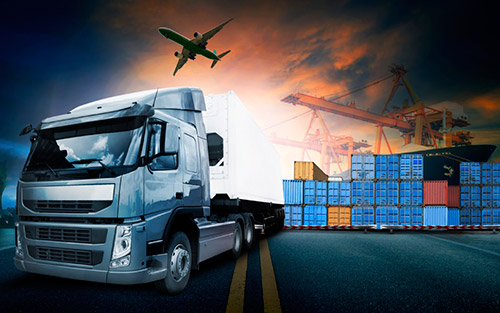 SAS Freight Forwarder's Pvt. Ltd. offers its customers the advantages of Multimodal Combined Transport, by virtue of its offering of a ONE STOP SHOP concept of Supply Chain Management solutions.
SAS Freight Forwarder's Pvt. Ltd. own and operates its own fleet of container trailers, trucks and pick up vans, which helps in pick up of cargo from the customer's facility, usage of its own customs brokerage, booking shipments with the airline and shipping line and issuing its own House Air Waybill and House Bills of Lading.
Unload and reload multiple origin containers into a large domestic trailer. This may save your money twice inland transport as well as reduced ocean freight.
Warehousing
Warehouse operations like store in and store out movements and stock taking are recorded on VCPL Warehouse Management System helping customers to inquire about warehouse status on FEI homepage.
SAS Freight Forwarder's Pvt. Ltd. offers Warehouse Management Systems backed by maximum security and speed with process status visibility of all shipments. Our advanced information systems allows direct internet access and web order placing and other customized functions like inventory reports.
Whether you are looking for a full time distribution center or temporary flexible space, we can find what you need in the location.
FCL Services
Our operating in a non-asset-based environment allows us the flexibility to work with a numerous selection of reliable carriers; making it possible for us to provide our clients with multiple weekly sailings and a vast range of transit times-and to design solutions which meets the requirements of clients.
LCL Services
When clients have overflow from a multi-vendor consolidation or single vendor FCL container or sourcing smaller lots, we can provide our clients with weekly reliable LCL services, from CFS to CFS or Door to Door, loading containers to multiple inland points, with definite transit times.
Distribution
The SAS freight system include seaports, airports, manufacturing facilities, and warehouse/distribution centers that are connected by a network of railroads, rail yards, pipelines, highways, and roadways that enable goods to get to their destinations.

Whether building a kit from multiple cartons or building displays for storefronts, we can execute and even deliver the last mile transportation to store